Now, that both Passover and Easter are behind us, TheWeekholeView has resurrected, and here's what fell through the hole within the last seven days:
On Thursday,  April 13, President Trump called for an overhaul of the H-1B visa program used by tens of thousands of skilled workers and beloved in Silicon Valley.
"If Silicon Valley cannot find sufficiently skilled Americans that is not because our schools are badly funded and sub-par. That is because Californians are criminally inclined. So, I will make them pay for the Mexican border wall. Someone has to do it, if I am to stay president," Trump added while on or nearby his golden potty.
On Good Friday, April 14, Trump announced his new policy – a classic "news Trump dump" — of hiding the White House visitor logs like eggs on Easter:
Everybody who comes into the White House will automatically spend the night and sleep in the Lincoln bedroom, and that privilege costs $1 million. So, why bother with the visitor log? Readers would feel pure envy and engage in class warfare, although, truth be told, everybody who spends the night in my house has to sing me lullabies.
Shall we call Trump "the most secretive president since Richard Nixon?"
Saturday, April 15, Mark Zuckerberg made cursory mention of the Facebook live murder video and quickly moved on to the news about augmented reality already on our phone.
Last Fall, we acquired the dorky Oculus VR glasses, the leader in virtual reality technology. If you wanted to get away from Trumpland and fake a Mars expedition you had to wear the glasses. Now, we moved past that. All you have to do is use your FB app in your phone, add a second coffee mug, so it looks like you're not having breakfast alone, and post it on FB for your FB friends to see and envy you. Imagine the confusion FB will create for the FBI and the CIA and the NSA with all the fake videos and photos you'll post of you and your imaginary friends.
Sunday, April 16, Melania added a few more pictures of herself onto her digital picture album:
On Sunday, Trump also threw a hat into the air and Pence to the Koreans!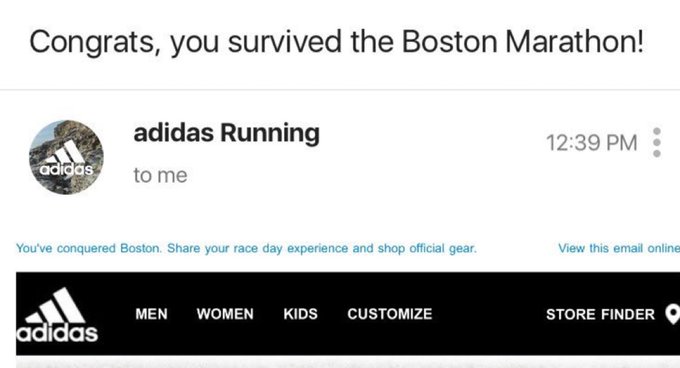 Monday, April 17, Adidas, a marathon sponsor, sent emails to the inboxes of Boston Marathon runners:
"Congrats, you've conquered Boston," read the message inside.

"Share your race day experience and shop official gear."
Tuesday, April 18, the Adidas baby who sent the email must have been told that in 2013, that congratulation had a different meaning, so s/he Googled Boston Marathon 2013.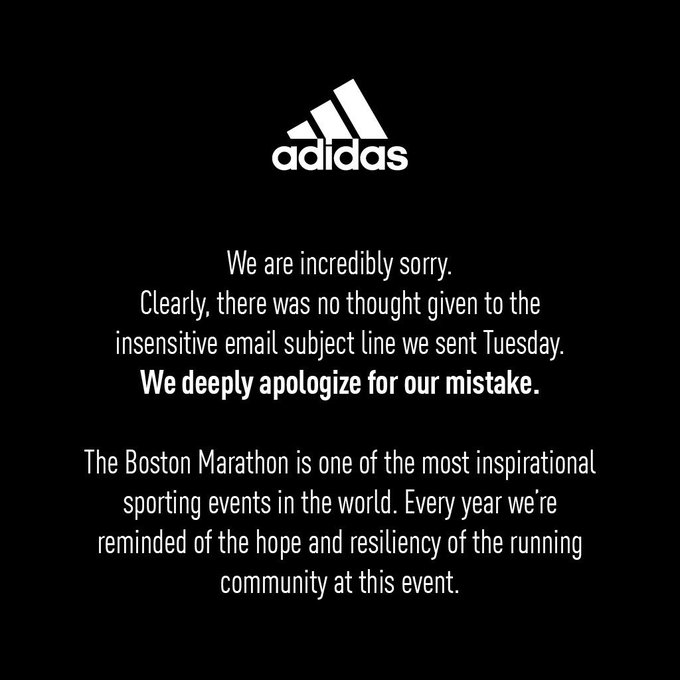 On Wednesday, April 19, 2017, Adidas finally apologized:
"We are incredibly sorry," it said. "Clearly, there was no thought given to the insensitive email subject line we sent Tuesday."
Dear Adidas, TPV is sorry, too, but for so much more…
***
By DANA NEACSU: TheWeekholeView Resurrected